At A Jestyn Coke Chartered Surveyors we believe that the best way to reach an informed decision on such an important investment as a house and home is to have a professional survey and valuation of the property carried out before you purchase.

Before you decide to go ahead and commit yourself legally to the transaction, you can ensure peace of mind and minimise the risks involved, by asking A Jestyn Coke as RICS qualified surveyors to assist you in the matter.

As members of The Royal Institution of Chartered Surveyors (RICS) we offer two forms of survey which are specifically designed to help home buyers which are detailed below with examples of the reports.

By contrast the Homebuyer Survey is a standard format report designed specifically as a value for money package.
It therefore differs materially from a Building Survey in two major respects

In the case of A Jestyn Coke Chartered Surveyors, whichever survey report you decide is appropriate you can always speak to the surveyor both before and after the survey has been carried out and if you have any areas of particular concern, please make us aware of these and these will be dealt with during our inspection and reporting process.

At A Jestyn Coke we are also able to provide valuations of residential & commercial properties and land.

Please call us on 01258 454029 or email ajc@ajcoke.co.uk for further information and a quote.
The Homebuyer Survey aims to assist a potential purchaser to:



The Homebuyers survey has recently been improved and updated and now includes condition ratings which rate the defects/issues depending upon their severity.
As you would expect with the differences highlighted above, a Building Survey is typically more expensive than a Homebuyer Survey.
Due to the practical limits of the inspection and the scope of its coverage the Homebuyer Survey is priced in the mid range, i.e. more expensive than a mortgage valuation but less than a Building Survey.

A Building Survey is suitable for all residential properties and provides a full picture of its construction and condition.
It is likely to be needed if the property is, for example, of unusual construction, is dilapidated or has been extensively altered or where a major conversion or renovation is planned. It is also recommended for older properties, those constructed before about 1900. It is usually tailored to the client's individual requirements. If, for example, you have concerns over a particular element of the property this would be looked at in some detail as part of the survey and commented upon in the report. The report would usually include technical information on the construction of the property and materials used, as well as details of the whole range of defects found during the inspection and advice on how to remedy them.


• It is intended only for particular types of home – houses, flats and bungalows which are of a conventional type construction and apparently in reasonable condition, and built after about 1900.

• It focuses on essentials, defects and problems which are urgent or significant and thus have an effect on the value of the property, although it does include further valuable information such as comments upon the location, environment and matters for your legal advisors attention


• Make a reasonably informed judgement on whether or not to proceed with the purchase.

• Assess whether or not the property is a reasonable purchase at the agreed price.

• To be clear what decisions and actions should be taken before contracts are exchanged.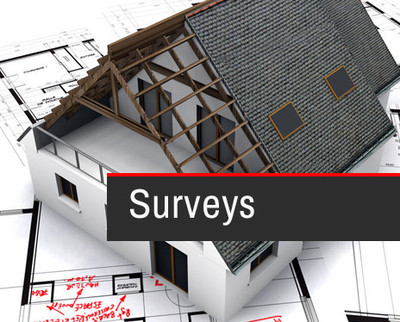 T: +44 (0) 1258 454029




E: ajc@ajcoke.co.uk
Centuries, 35 East Street
Blandford Forum, Dorset, DT11 7DU
k